Once upon a time... in Europe
"Once upon a time...in Europe" is a project promoted by IES Campo de San Alberto (Spain) in which the following countries participate: Denmark, Greece, Iceland, Italy, Poland, Portugal, Croatia and Turkey.


This partnership general aims to:
Contribute to the development of LLL quality and to improve intergenerational learning.
Promote social cohesion,a sense of European citizenship, intercultural dialogue, gender equality, creativity and innovative ICT-based content, pedagogies and practices for LLL through European literature.

The activities will be divided into two blocks:
Those which encourage reading, writing and speaking in adult education through the chosen literature (debates, brainstorming, searches… )
Activities connected with the use of ICTs as tools for searching and sharing information at a European level (the use of internet, digital cameras and programs,platforms…)

The project aims to be a melting pot where we will mix the history,the culture and the literature of the participating countries. We want the books to be a meeting point which will strengthen intercultural and intergenerational dialog,equality between men and women, social cohesion and the feeling of an active European citizenship. Our literary ship will embark on a wonderful European journey where barriers (discrimination based on sex,racial or ethnic origin,religion or belief, disability,age or sexual orientation) will be broken down.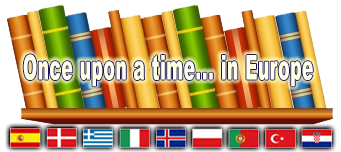 This project has been funded with support from the European Commission.
This website reflects the views only of the author, and the Commission cannot be held
responsible for any use which may be made of the information contained therein.