Final international conference of the LASTTI project
Invitation to LASTTI international conference
To see the agenda and other details about the conference, click here.
International LASTTI conference
We are honored to announce LASTTI project's final event,
result of hard work invested by all participating partners.
The conference is held as a part of the "Lighthouses and Stations - Trip to Ithaca" project.
On the conference you will see:
Discussions and lectures by field experts
Experiences and collaboration results by all participating countries:

Spain

Greece

Slovenia

Portugal

Croatia

Agenda:
09.00 – 9:30

Arrival and registration of participants

09:30 – 10:00

Welcoming the participants: Predrag Pale (Aquilonis), Mario Vražić (Faculty of Electrical Engineering and Computing), Jesus Montero (Ies Campo de San Alberto)

10:00 – 10:45

Lighthouses and Stations on-line (presentation on the project web site) - Linos Vigklas, Greece

Presentation of the Pedagogical guide, a new methodology manual for Lifelong Learning - Jesus Montero, Spain

10:45 – 11:00

Break

11:00 – 11:45

Migrations and new technologies – Predrag Pale

11:45 – 13:00

Migrations in Life and Film – round table

Participants: Predrag Pale, Mariela Dosil Vieites, Davor Škrlec, Snježana Šlabek

13:00 – 14:00

Lunch

14:00 – 15:00

Spanish documentary on migration

15:00 – 16:15

"Rakova djeca" - Croatian documentary on migration

16:15 – 16:30

Break

16:30 – 17:00

Greek documentary on migration

17:00 – 17:30

Slovenian documentary on migration

17:30 – 18:30

Portugese documentary on migration
(Agenda may be subject to change)
You can find the location of the Faculty of Electrical Engineering and Computing on the map below:
European Commission acknowledges the project ''Once upon a time... in Europe''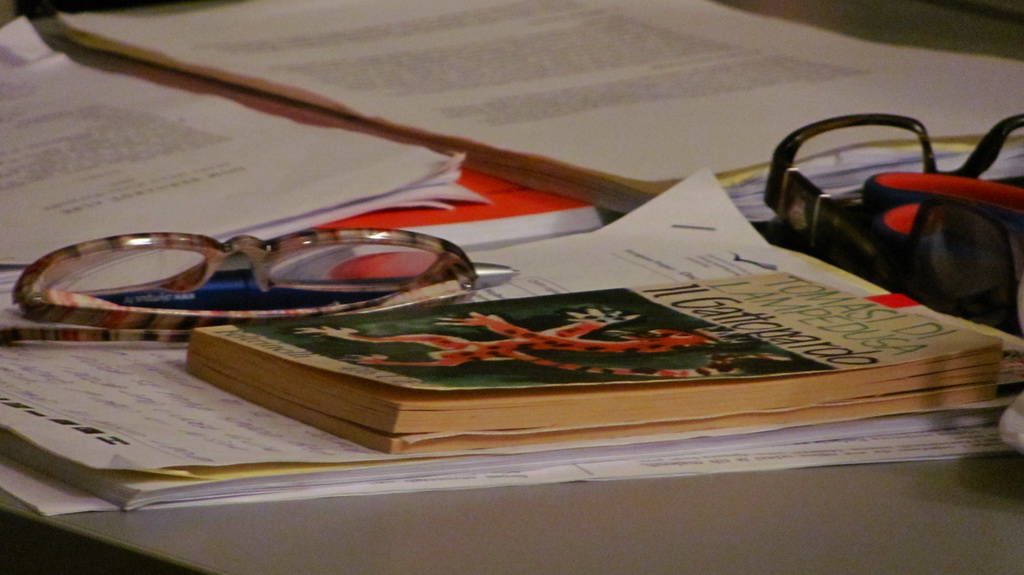 European Commission declared the project ''Once upon a time... in Europe'' a Success story on a European level. This is the first time a project with Croatian participant won such an important label.
Agency for Mobility and EU Programmes informed us that the Education, Audiovisual and Culture Executive Agency (EACEA) carried out this decision based on rigorous criteria and quality assessment, project's relevance and its final results. Project was also pronounced an example of the Good Practice and EPALE named it no. 1 project in the area of art, culture and adult education.
We see this not only as a great honour, but as a beautiful confirmation of the quality of our hard work and as an encouragement for all the future challenges and projects.
Project in brief:
During a course of two years, nine organizations from Spain, Denmark, Greece, Italy, Poland, Portugal, Turkey, Croatia and Island actively cooperated in an educational partnership. Project's mission carried the idea of contribution to intercultural dialogue and intergenerational learning; to the feeling of active European citizenship, to creativity, innovative teaching methods and lifelong learning practices, all through power of European literature. Participants aimed at creating a melting pot of European history, culture and literature.
Looking back at the project as a whole, one can see impressive results - participant's vision being brought to life and their mission achieved. Books became a meeting point tearing down all known barriers and discrimination.
Learn even more:
Natrag u klupe – razumiju li vas učenici?
There are no translations available.
U petak, 20. ožujka 2015. godine dr. sc. Predrag Pale održao je u rektoratu Sveučilišta u Osijeku predavanje: "Natrag u klupe – razumiju li vas učenici?". Predavanje je održano u organizaciji Studentske sekcije za neuroznanost Medicinskog fakulteta u Osijeku (SenzOs).
više:
Radionica "Natrag u klupe – razumiju li vas učenici?" u Osijeku je obrađivala temu (ne)razumljivog poučavanja s aspekta kognitivnih teorija učenja. Obrađeni su Millerov Memorijski model, Andersonova Teorija shema, Ausubelov Model asimilacije, Swellerova Teorija kognitivnog opterećenja te Mayerova Kognitivna teorija multimedijalnog učenja. Polaznici su u grupama od četiri diskutirali probleme u nastavi koji su bili istaknuti i za njih su tražili uzroke i rješenja. Istovremeno uz poučavanje provodio se zapravo i eksperiment jer je radionica imala čak 90 polaznika u vijećnici Rektorata koja ima "kino" postavu krajnje neprikladnu za grupni rad. Polaznici su intenzivno odgovarali na pitanja voditelja i postavljali svoja pitanja putem svojih mobitela korištenjem sustava AuResS (Audience Response System) koji je razvijen na ZESOI, FER. Prikupljeni rezultati i iskustva koristit će se u daljnjem znanstveno istraživačkom radu na ZESOI.
<<

Start

<

Prev

1

2 3 4 5 Next > End >>


Page 1 of 5