There are no translations available.
U organizaciji Matematičkog društva "Istra" Pula dr. sc. Predrag Pale je, u periodu od ožujka do svibnja 2022, održao tri edukacije na temu STEM-a.
Pojedinosti o projektu i provedenim edukacijama donosimo sa stranica Matematičkog društva "Istra" Pula.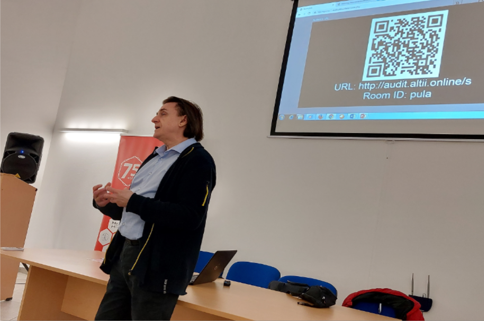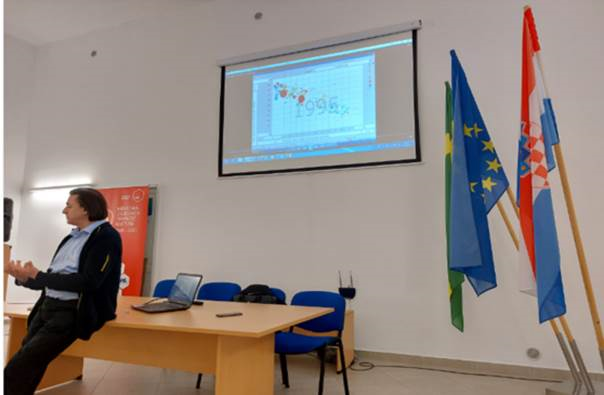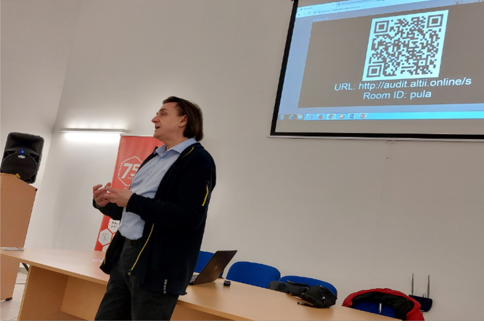 Final international conference of the LASTTI project
Invitation to LASTTI international conference
To see the agenda and other details about the conference, click here.
International LASTTI conference
We are honored to announce LASTTI project's final event,
result of hard work invested by all participating partners.
The conference is held as a part of the "Lighthouses and Stations - Trip to Ithaca" project.
On the conference you will see:
Discussions and lectures by field experts
Experiences and collaboration results by all participating countries:

Spain

Greece

Slovenia

Portugal

Croatia

Agenda:
09.00 – 9:30

Arrival and registration of participants

09:30 – 10:00

Welcoming the participants: Predrag Pale (Aquilonis), Mario Vražić (Faculty of Electrical Engineering and Computing), Jesus Montero (Ies Campo de San Alberto)

10:00 – 10:45

Lighthouses and Stations on-line (presentation on the project web site) - Linos Vigklas, Greece

Presentation of the Pedagogical guide, a new methodology manual for Lifelong Learning - Jesus Montero, Spain

10:45 – 11:00

Break

11:00 – 11:45

Migrations and new technologies – Predrag Pale

11:45 – 13:00

Migrations in Life and Film – round table

Participants: Predrag Pale, Mariela Dosil Vieites, Davor Škrlec, Snježana Šlabek

13:00 – 14:00

Lunch

14:00 – 15:00

Spanish documentary on migration

15:00 – 16:15

"Rakova djeca" - Croatian documentary on migration

16:15 – 16:30

Break

16:30 – 17:00

Greek documentary on migration

17:00 – 17:30

Slovenian documentary on migration

17:30 – 18:30

Portugese documentary on migration
(Agenda may be subject to change)
You can find the location of the Faculty of Electrical Engineering and Computing on the map below:
<<

Start

<

Prev

1

2 3 4 5 Next > End >>


Page 1 of 5