Final international conference of the LASTTI project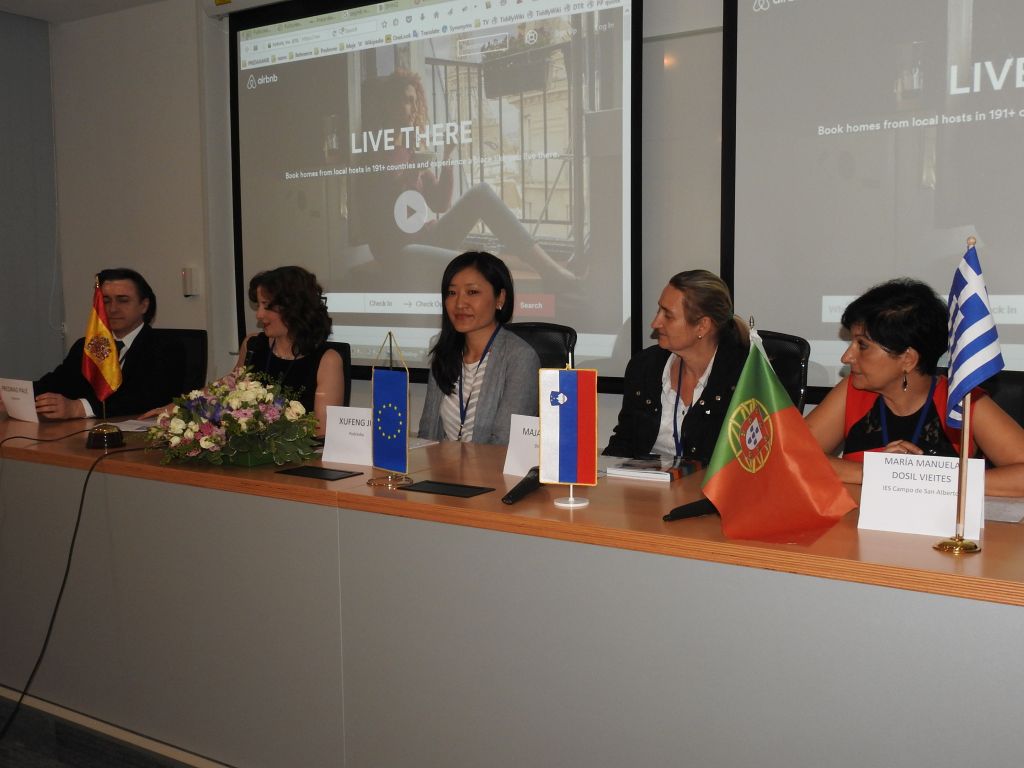 CINEMA AND MIGRATION IN EUROPE
AQUILONIS HOSTS THE FINAL CONFERENCE OF THE PROJECT
LIGHTHOUSES AND STATIONS. TRIP TO ITHACA.
Lighthouses and Stations. Trip to Ithaca. – an Erasmus+ project dealing with migration and lifelong learning, financed from the EU funds under a contract No. 2014-1-ES01-KA204-004354 – ended on June 3rd in Zagreb with a closing conference titled Cinema and Migration in Europe. Aquilonis welcomed its guests and partners in the Grey Hall of the Faculty of Electrical Engineering and Computing (FER), the largest and most influential educational institution in Croatia in the field of electrical engineering and computing.
The event was opened with welcoming speeches by Mr. Predrag Pale, PhD, director of Aquilonis, and FER vice dean Mr. Gordan Gledec, who greeted the guests on behalf of the Faculty. Croatian MEP Mr. Davor Škrlec and Mr. Marko Rakovec, Minister Counsellor at the Embassy of the Republic of Slovenia in Zagreb, gave short speeches on migration and current situation in Europe. His Excellency Mr. Júlio Vilela , the Portuguese Ambassador to Croatia, was in attendance as a guest of honour. Ms. Beatriz Tourón from the Spanish Service for Internationalization of Education (SEPIE) talked about Erasmus+ and adult education, followed by the general project coordinator Mr. Jesús Montero Sanchez (I.E.S. Campo de San Alberto, Spain), who gave a short introduction to the project.
After the opening speeches, the program proceeded with presentations of the project`s intellectual outputs. Greek project coordinator Mr. Katelis Vigklas (Second Chance School of Volos, Greece) gave an overview of the project web site and the products available on it. Mr. Montero Sanchez presented the project`s most important product: the pedagogical guide, a new methodology manual for lifelong learning.
Mr. Pale`s presentation Migrations and New Technologies provided insight into contemporary migrations, i.e. how modern technologies changed the way we travel and helped migrants keep in touch with their families and friends back home. It was followed by a round table Migrations in Life and Film, in which the participants discussed the topic from various points of view, including personal experiences. The participants were: Miss Valerija Radičević (hostess and moderator), Mrs. Maja Weiss (Slovenian film director), Ms. María Manuela Dosil Vieites (teacher; I.E.S. Campo de San Alberto, Spain), Ms. Xufeng Jia (Podravka) and Mr. Pale.
The second, afternoon part of the conference was reserved for documentaries on migration made by each project partner:
These documentaries are one of the project`s main products and were shown to the public for the first time. Documenting specific experiences of each country with migration (either emigration or immigration), they are a valuable witness of the current political and economic turmoil that has engulfed Europe even before the migrant crisis, influencing the lives of those countries` citizens.
The conference ended with closing speeches by Mr. Montero Sanchez and Mr. Pale, who both summed up the project and emphasized its success.
Indeed, both were a success. We extend our sincere gratitude to all the participants, guests and everyone who made the conference possible. We are especially grateful to His Excellency Mr. Júlio Vilela and our project partners: I.E.S. Campo de San Alberto (Spain – head project coordinator), Second Chance School of Volos (Greece), Socialgest (Portugal) and ZIK Črnomelj (Slovenia). The Aquilonis team expresses its deepest appreciation for their invaluable assistance in organizing this event, and their cooperation throughout the project. Thank you!
Videos from the conference are available on our Youtube channel.
Until next project and new victories :) thank you all