Written by Administrator
Tuesday, 18 January 2011 10:39
- Virtual book club meetings -
WRITERS ON NET

The unique program "Writers on net" for the 10th year (over 90 meetings), every last Wednesday of the month, creates a new contribution to the history of contemporary Croatian literature. Each month, a group of enthusiasts host a contemporary Croatian writer, discuss topics related to literature, creativity, culture, as well as the guest writer's everyday life, his motivations, ambitions, and difficulties in the path of creativity. The participants, who follow the meeting online, are presented with an author, a writer with many of their faces, roles and status, and through the selection of music and clips from films, we also get to know what indirectly makes his everyday life, his work environment. Teachers, teachers and students of Croatian schools, often from remote places and islands, ask questions through the internet, talk with the writer, develop communication and among themselves. Virtual participants are critics and readers of Croatian literature on various grounds.

"Writers on net" has become a recognized program among members of the educational community and is an extremely accepted way of professional development. Meeting information is regularly transmitted through online media and social networks. More than 15,000 people participated in the "Writers on net" Program.
Video recordings from ALL the meetings kept are free and available on our Youtube channel!
If you'd like to be notified about our virtual meetings, you just simply subscribe to our mailing list:
---
Writers on net are a result of colaboration of Croatian Education and Teacher Training Agency (CETTA), Magistra Nova association and the Aquilonis company.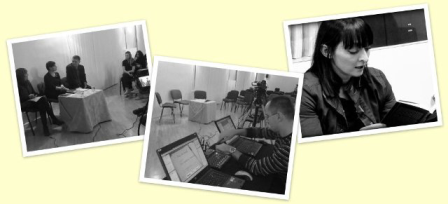 Last Updated on Tuesday, 31 May 2022 10:15
Aquilonis is a knowledge company.

It is focused on detection, acquisition, formalization, presentation and dissemination of knowledge.

We are curious about the potential of ICT for advancement of education. Therefore we actively research and experiment with ICT in teaching and learning.

Our passion is to achieve efficient learning yielding useful results which is enjoyable for learners and gives satisfaction to teachers.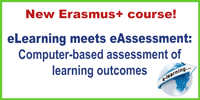 | | | | |
| --- | --- | --- | --- |
| Aquilonis - EU project pronounced a Success story! | | | |
Friday, 12 February 2016 16:20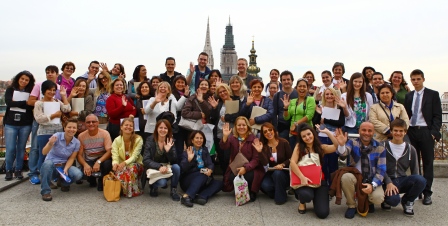 We are proud to announce that the European Commission declared the project ''Once upon a time... in Europe'' a Success story on a European level. This is the first time a project with Croatian participant has won such an important label.
The project, run as a Grundtvig Learning Partnership activity, received this acknowledgement by distinguishing amongst other financed projects through the following success criteria:
project impact

contribution to policy making

innovative results and creative approach

potential source of inspiration for others
Project was also pronounced a Good practice example and EPALE named it no. 1 project in the area of art, culture and adult education.
If you would like to know more about our project, check out the European Commission's info page, or find out everything about it on the project's official website.