KneEMG
KneEMG project has a simple but powerful goal:
To enable every patient who needs knee rehabilitation (after injury or surgery)
To train their muscles as many times as they wish, anytime, anywhere
While still getting valuable feedback on the quality and speed of their rehabilitation
And their exercising being guided and monitored by the remote rehabilitation professional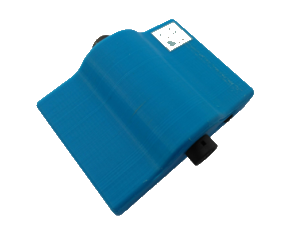 This innovation project activity has received funding from the European Institute of Innovation and Technology (EIT). This body of the European Union receives support from the European Union's Horizon 2020 research and innovation programme.
The result of the project is the development of special hardware that attaches to the patient's leg, a smartphone app and a therapist app.
Detailed information can be found on the project website.